abcread.com
3 grade levels in 3 weeks
Self-taught! BEGINNER - ADULT!
PICTURED FOR DYSLEXICS
simpler & faster for everyone!
FACT: WE LEARN 4-5 TIMES FASTER WITH PICTURES!
MONEY BACK GUARANTEE!
NO PHONICS LEFT TO LEARN
ONLY PHONICS PROGRAM YOU WILL EVER NEED!
YOU DO NOT NEED THE INTERNET
Knobby made pictures for Phonetic Sounds!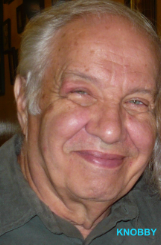 KNOBBY DIED OCTOBER 2, 2019.
HIS PICTURES MAKE OUR SELF-TAUGHT READING PROGRAM SO EASILY TAUGHT AND REMEMBERED.
HIS KIND AND CREATIVE MIND WERE CAPTURED IN HIS PICTURES AND MAKE THIS PROGRAM SO MUCH FUN TO WATCH!
YOU HAVE TO LEARN EVERYTHING
OR THERE WILL BE WORDS
YOU CAN'T READ!
21 SECTIONS! DONE!
ONE PRICE! ONE TIME! PRIORITY MAIL!
FREE SPELLING PROGRAM!
SIGHT WORDS INCLUDED
LEARN THE PHONICS! DON'T MEMORIZE!
ONLY MEMORIZE WORDS THAT DON'T FOLLOW THE RULES!
memorize these words
one OF TWO eight enough
( WE ALSO TEACH EXCEPTIONS TO THE RULES )
MULTI-SENSORY
Put on the DVDs.. YOU DO NOT NEED THE INTERNET... and we will teach you a complete reading Program

using over 15 ways of teaching

. WE USE: spelling, hearing the pronunciation, learning the rules, associating sounds with pictures, participating with the video, recalling the sounds for reinforcement, associating sounds with each other, blending, color coding, forming syllables, tests, memory games, instant feedback, etc. All is done with cute comedic pictures... to make it fun! From the vowels to difficult endings, our reading program is complete. We will teach you how to form syllables, teach you the diphthongs and digraphs... and teach you everything you need to know!!! There are self-tests with answers at the end of each of the 21 sections. Now, you know what you need to learn! You're finished!
EASIER FOR DYSLEXICS!
A PICTURE GIVES YOU A WAY TO REMEMBER YOUR SOUND.
This "Viewing Of Sounds" with a picture is an "Extra Medium Of Learning".
Viewing a picture, that was created for that sound, helps us "see the sound". The picture gives you "something" to which you can connect to your sound
and speeds up the learning process!
2ND VIDEO IS OF CHILD IN JAPAN LEARNING TO READ ENGLISH
FREE SPELLING PROGRAM ON CDS.
CDs have 1-6 syllable words... 90% of the words we use daily in our spoken and written language. Younger students will not be able to complete the spelling test.
WHAT WE SELL
$85 Pictured Reading Program with Free Spelling Program
$35 Grammar Program
$65 325 Economy phonetic sounds on flashcards (3.5 x 5.5)
$90 325 Large phonetic sounds on Flashcards... over twice as large (5.5 x 8.5)
$125 1000 Non-pictured flashcards (3.5x 5.5) as an extra tool for learning & testing.
YOU WILL NEVER NEED ANYTHING ELSE!
Reading / Spelling / Grammar